Jerome Jamboree XXX!
September 25, 2020
-
September 27, 2020
How in the world did the ever pull off 29 years of Jerome Jamboree's at the Gold King Mine Ghost Town?
Hint:
Amazing Volunteers
An undying passion for everything Volkswagen
Hey, we're a Family!
Join us for 3 days, or even just one day from September 25th through the 27th.  Family friendly and so much fun!  While you're at it, drop by the Gift Shop at the Gold King Mine Ghost Town and say "Hey"!  We enjoy seeing you and your family & friends.
About the Arizona Bus Club: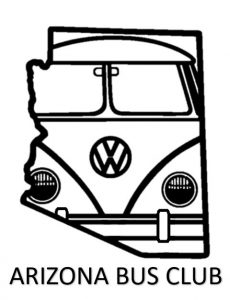 The ABC is an Arizona-based, family-oriented club, dedicated to the restoration, preservation, and enjoyment of the Volkswagen Transporter. We are a collection of drivers and hobbyists whose preferred mode of transportation is old VWs, preferably buses. If that sounds like the kind of crowd you'd like to hang out with, come to our monthly general meeting or look us up at a show. The club is open to all Type II owners and all VW enthusiasts.
Every year the ABC raffles off a VW bus at our big event, the "Jerome Jamboree" in Jerome, AZ usually (but not always) the third weekend in September.
Raffle tickets are sold only at the event and YOU MUST BE PRESENT TO WIN!
Thanks and enjoy your Bus!